Bicycle Frame Hub Spacing (aka Drop-Out Width aka OLD)
Bicycle Frame Hub Spacing (aka Drop-Out Width aka OLD)
Falco hubs have gone through many iterations over a period of several years. We have also developed a variety of hubs for a varying degree of bicycle frames. 
However, in order to streamline our manufacturing, all of our stock hubs are now made to 135mm spacing. We continue to make custom hubs for some of our OEM customers. However, those are not available or stocked at our warehouses. 
What is a drop-out width or bicycle frame hub spacing?
You may refer to this link from Sheldon Brown website:
https://www.sheldonbrown.com/frame-spacing.html
The picture below explains how to measure that spacing.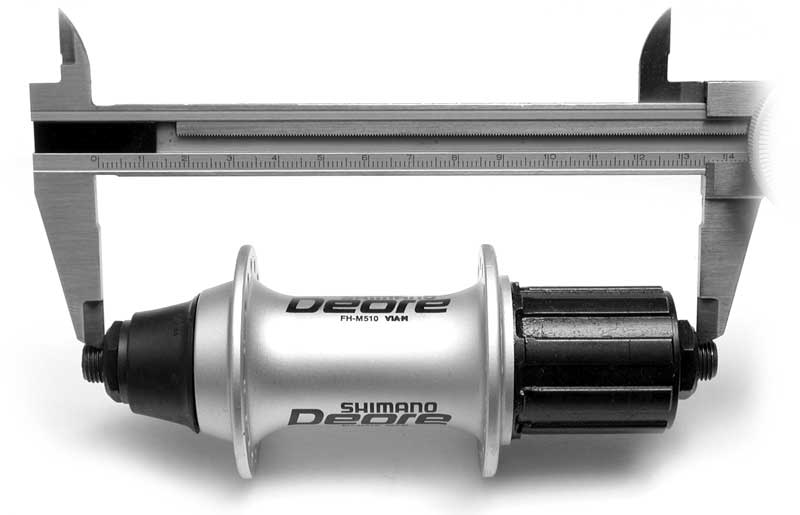 All Falco stock hubs are made for 135mm OLD (Over Lock Nut Distance). We have no plans to offer other hubs except for our OEM customers. 135mm spacing allows us to interface with rear 7- 8- 9-10-11-speed (MTB) and disc brake.